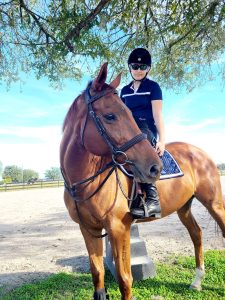 Training board includes full care board and a customized training program created by Tara designed to meet your specific goals.
Tara has the ability to bring along young horses as well as re-school older hunters, jumpers, dressage horses, and ponies.
Whether your horse needs just a few schooling rides or a full training program, Tara will work with you to create a horse who understands his job and is a willing and enjoyable partner. Please contact Tara for current board and training fees.
Tarawin also welcomes clients that wish to trailer-In for lessons, training, or meet us at the horse shows.