Premier Equestrian Facility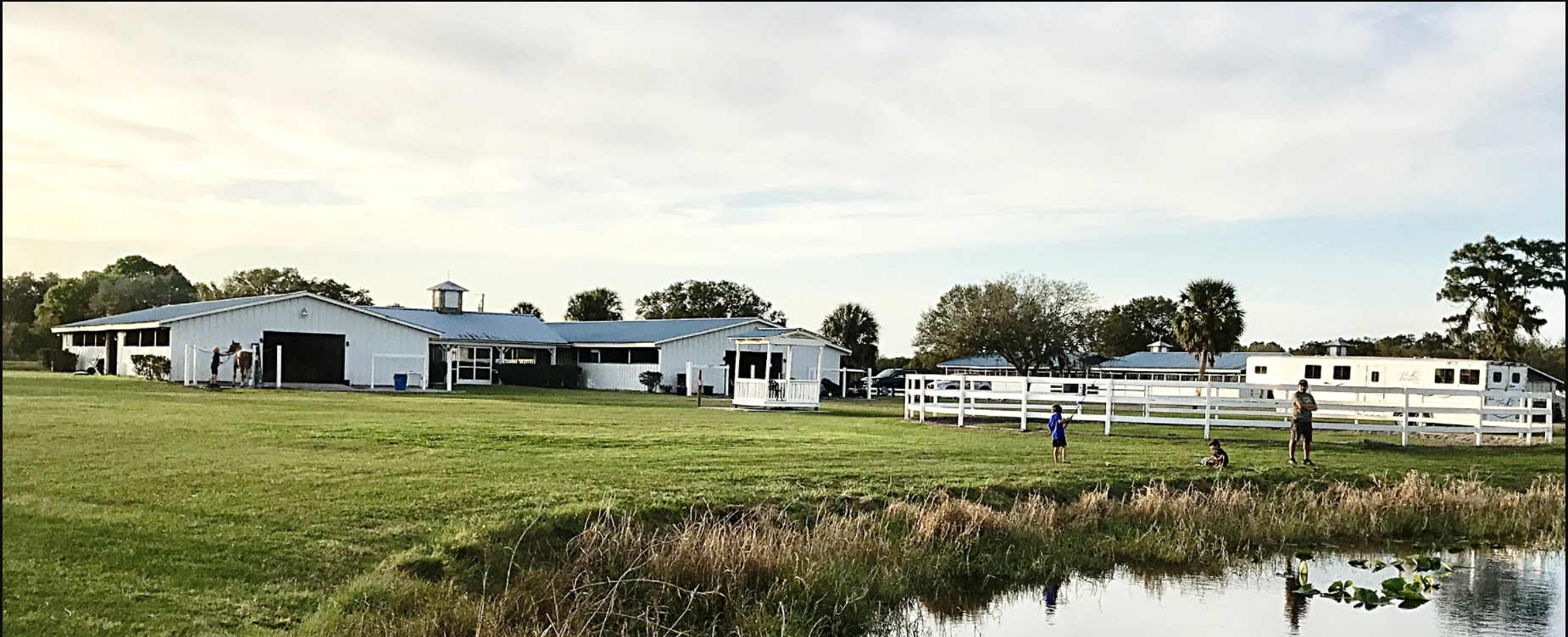 Tarawin is located approximately 6 miles east of I-75 in Parrish, FL. It offers lots of room to ride with more than 50 gated beautiful acres, various size grass turnouts, and excellent fencing. The main barn features well ventilated,  stalls, outdoor wash racks, and grooming areas. And for the comfort of our clients, large air-conditioned tack rooms, a large screened-in lanai/lounge, and a bathroom.
Tarawin provides a round pen, a grass jump field, a grass dressage ring, a large ring with premium footing, a smaller schooling ring with premium footing, lots of grooming areas, and trailer parking. Tarawin only offers the highest quality full care board dedicated to the well-being of each and every horse.  With 24/7 expert care horses are kept happy and healthy with comfortable housing, daily turn-out, and a tailored feed program to meet individual needs. Included in Tarawin's full care program is full-time staff on-premises, veterinary, dental, and farrier management further ensuring the complete health of the horse.